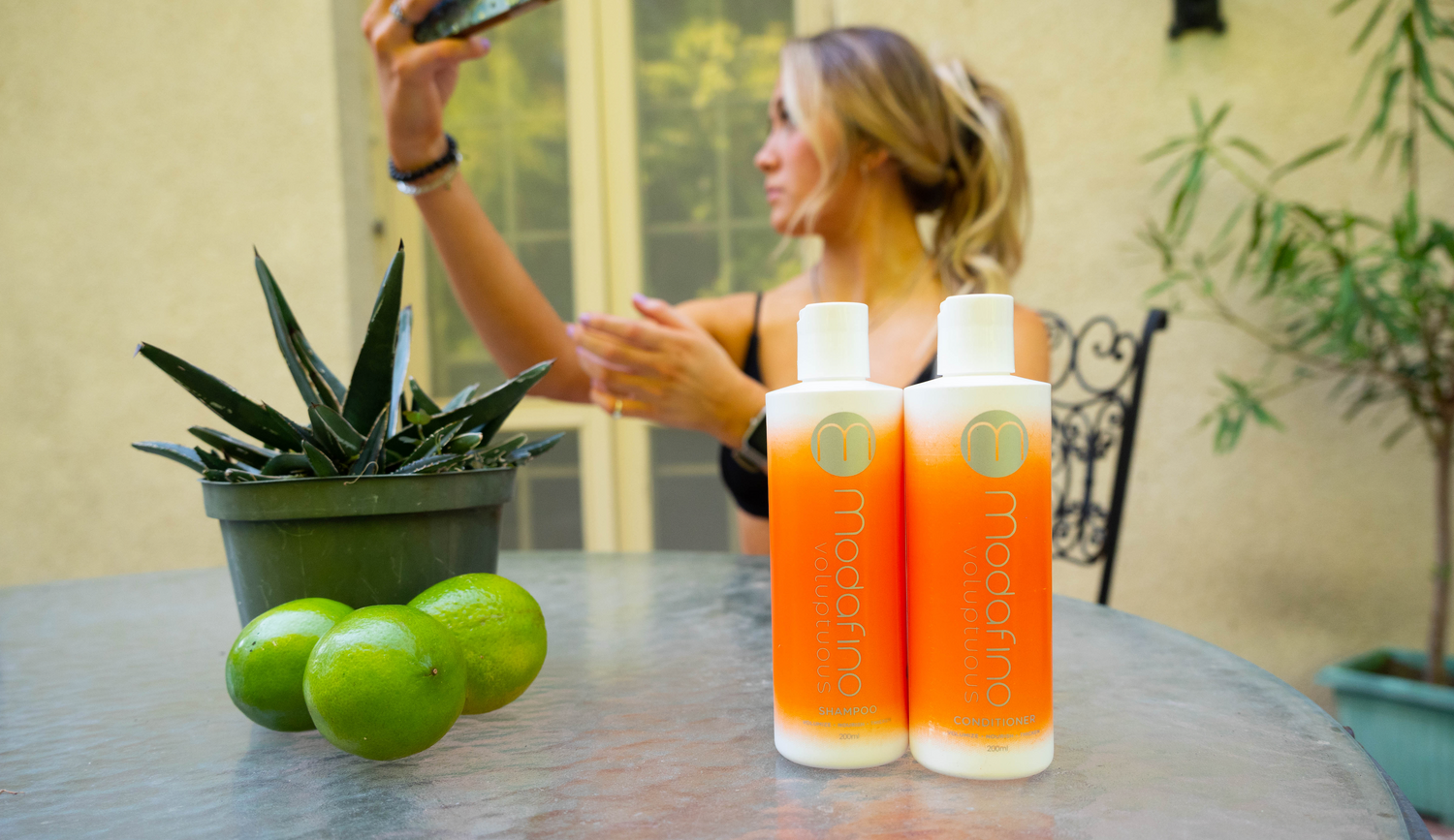 TRY OUR AMAZING SHAMPOO FOR ONLY $9.99
FREE Shipping On All Orders $30+
Our Hydrating Shampoo Is Artfully Crafted With Rare, Nourishing Ingredients Such As Honey Bee Propolis To Help Thicken Your Hair.
Our Sulfate Free Shampoo Can Be Used On Color Treated Hair & Utilizing Natural Ingredients Such As Kaffir Lime Our Shampoo Strengthens Hair Follicles AndMends Split Ends.
Powerful Concentrated Formula Leaves Hair Silky Soft With Increased Manageability, Suppleness, And Shine.
Repair Ends No More Broken And Fried Ends, Modafino Shampoo Will Actually Repair Your Damaged Hair.e.
Testimonials



"Modafino wasn't necessarily advertised as a curly hair product but it really worked well for my naturally curly hair. I noticed my hair was pretty tangle free, I didn't even need to use my wide tooth comb. I highly recommend them!"
I tried this from a promotion on Facebook, and was a little skeptical at first, but I thought, 'What do I have to lose?' I tried it an it was great. It left my hair very very shiny and very very soft. I would highly recommend this shampoo!
If you're wondering if you should buy Modafino, I mean... look at my hair, look at how shiny it is. Absolutely wonderful. It's sulfate free and I just love what it does to my hair. It's a no brainer. I really like this shampoo and I'm definitely going to be buying some more!