THICKEN | HEAL | GROW
Looking for a sulfate free shampoo that will help keep your color looking fresh? Modafino Hair Care is here to help. Our unique formula contains ingredients like blue agave, honey bee propolis, and Kaffir lime that work together to help thicken hair and provide a healthy scalp environment so your hair can grow strong and healthy. Plus, our shampoo is gentle enough for everyday use and helps keep your color looking vibrant for longer. So why wait? Try Modafino Hair Care today!
MADE FOR YOU... AND THE ENVIRONMENT!
PARABEN FREE
Our products are paraben free to keep your hair strong and healthy.
SULFATE FREE
Our products are sulfate free to protect your hair color and integrity.
NO ANIMAL TESTING
We care about all living things. Our products are never tested on animals, ever.
RECYCLED MATERIALS
Plastic bottles fill our landfills and oceans. All of us should do our part for the environment. Our bottles are made with 100% recycled material.
ORGANIC INGREDIENTS
Modafino products are made with certified organic ingredients, formulated to nourish, strengthen and enhance your hair health.
RENEWABLE ENERGY
We sought to make our products with the smallest ecological footprint. All of our products are manufactured at a facility that is 100% run on renewable energy.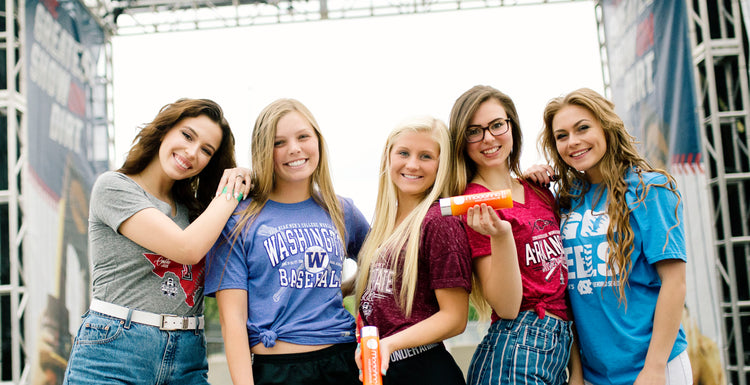 Quick view

Modafino Voluptuous - Premium Set

Regular price

Sale price

$52.00
Quick view

Modafino Shampoo Premium Packaging

Regular price

Sale price

$26.00
ULTRA CONDENSED FORMULA
What does Ultra-Condensed even mean?  We get this question a lot. In short, our products are more concentrated than traditional hair care products. This means that you will need to use less of our product to achieve the same results as you would with a traditional shampoo or conditioner.
Modafino hair care will produce a 'light lather' meaning you may not get the same lather your used to depending on your current brand, this does not mean you need to use more! With Modafino, you only need to use about half of your normal product, saving you money, while getting all the amazing benefits Modafino will give your hair.
Want to save time too? Sign up for a Modafino subscription, and never worry about reordering or running out. We will ship you a set every month! Additional products and add ons available too!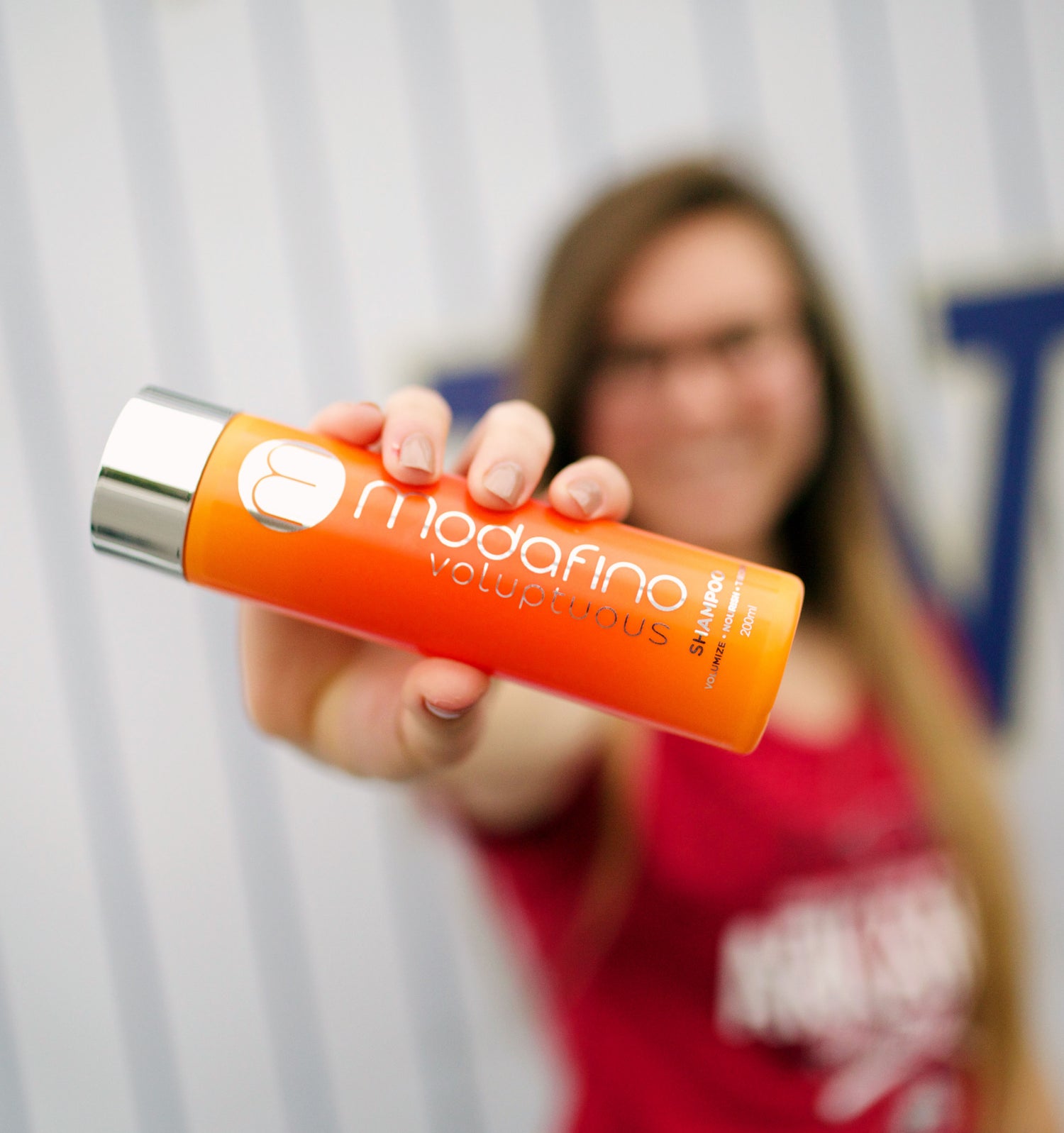 BEE PROPOLIS
Linked to hair growth, Bee Propolis acts as a natural anti-inflammatory, combating the leading cause of hair loss. It has been proved to also energize cells involved in hair growth. Recent Japanese studies have found, Bee Propolis and its natural properties promote and encourage hair growth.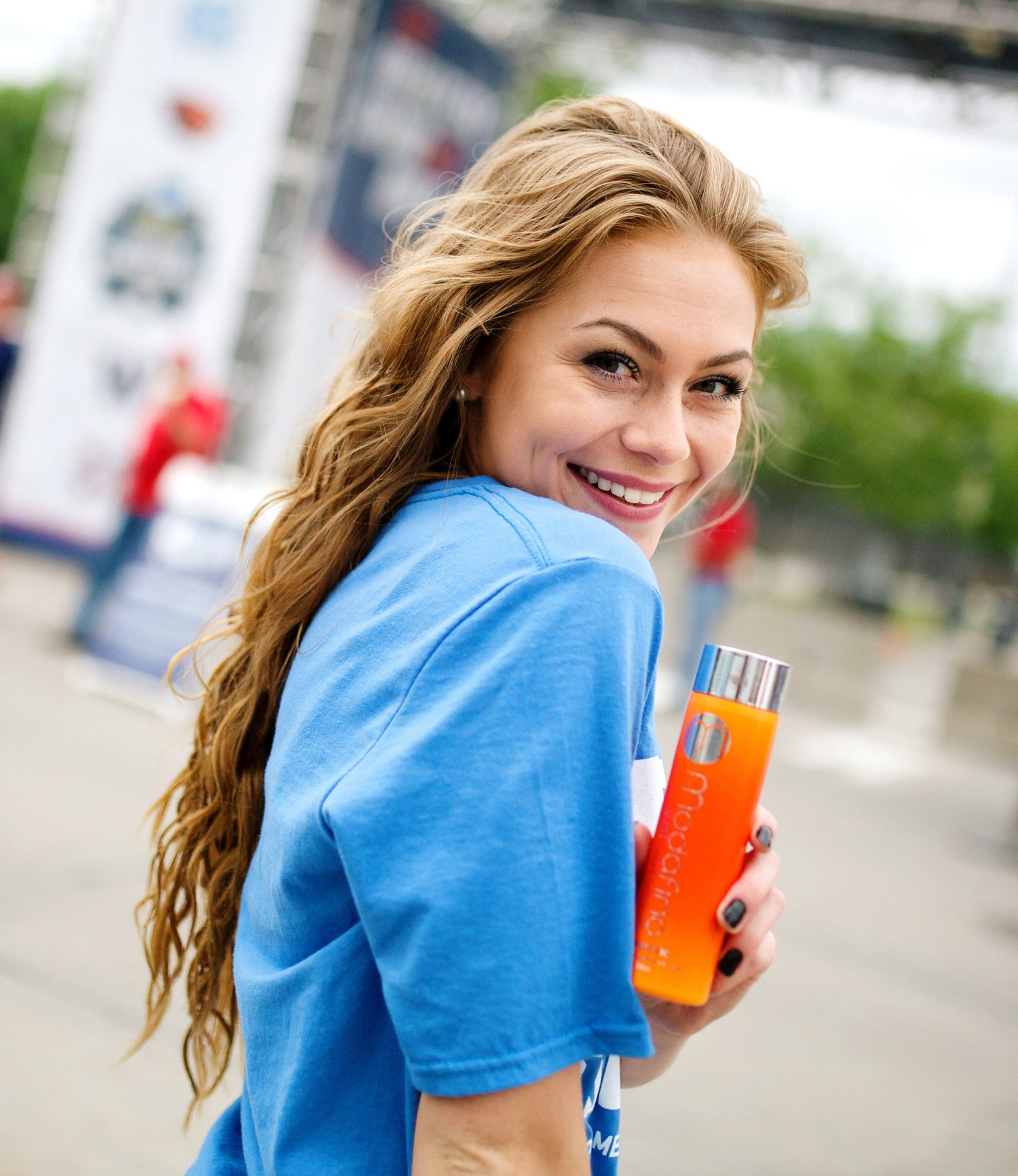 BLUE AGAVE
With it's soothing natural conditioner, Blue Agave provides moisture and shine to your hair. The nectar is made of polysaccharides, saponin, inulin and fructose that attract water, and as a result, drawing moisture into the hair follicle. The Blue Agave Blossom is also a key note in our signature fragrance.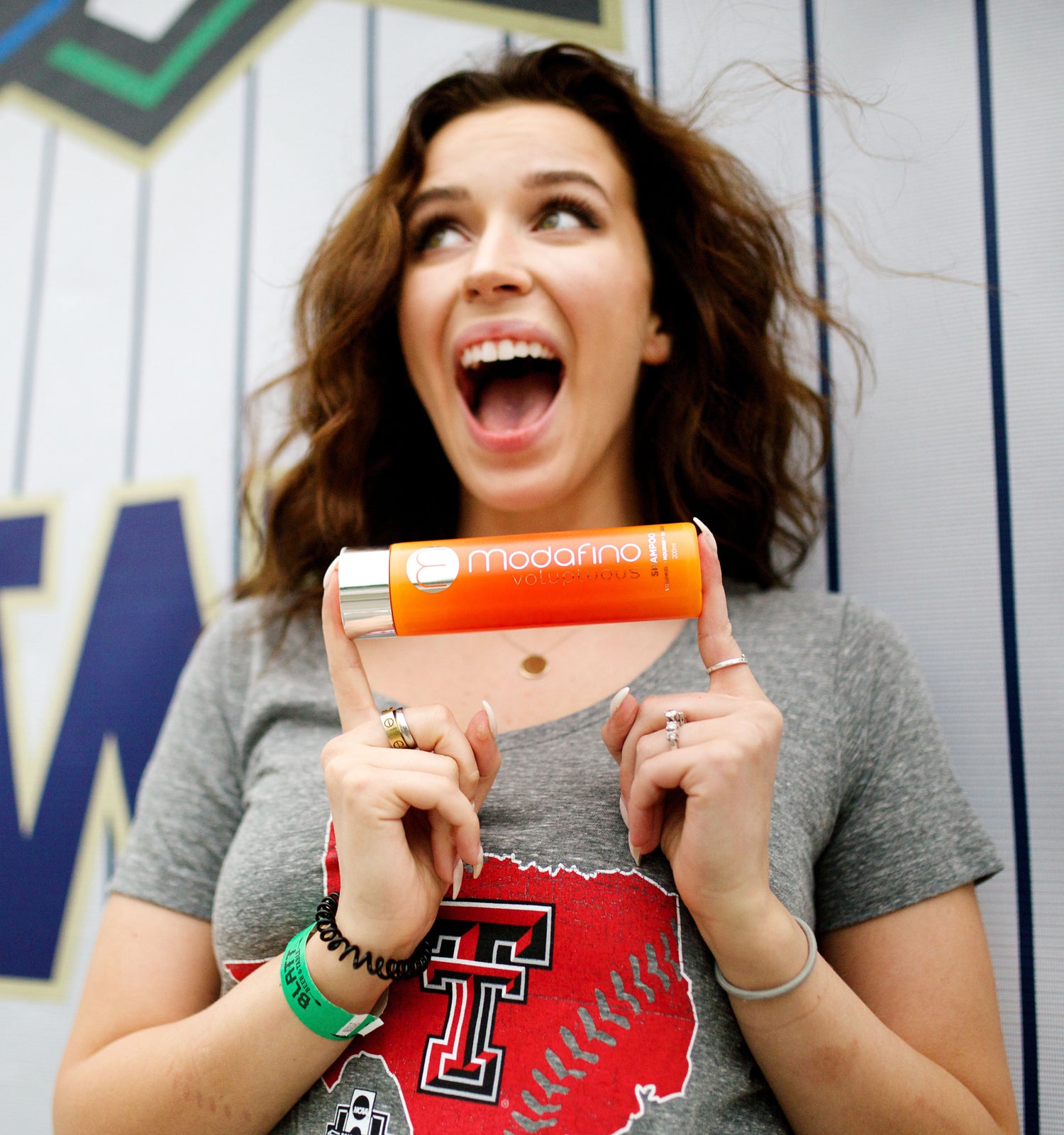 KAFFIR LIME
Known to strengthen hair follicles, Kaffir lime's aroma is incredibly soothing and helps reduce the effects of stress and anxiety issues. Using extracts from the lime's naturally strengthens your hair and provides a calming aromatherapy experience as a key note in our fragrance.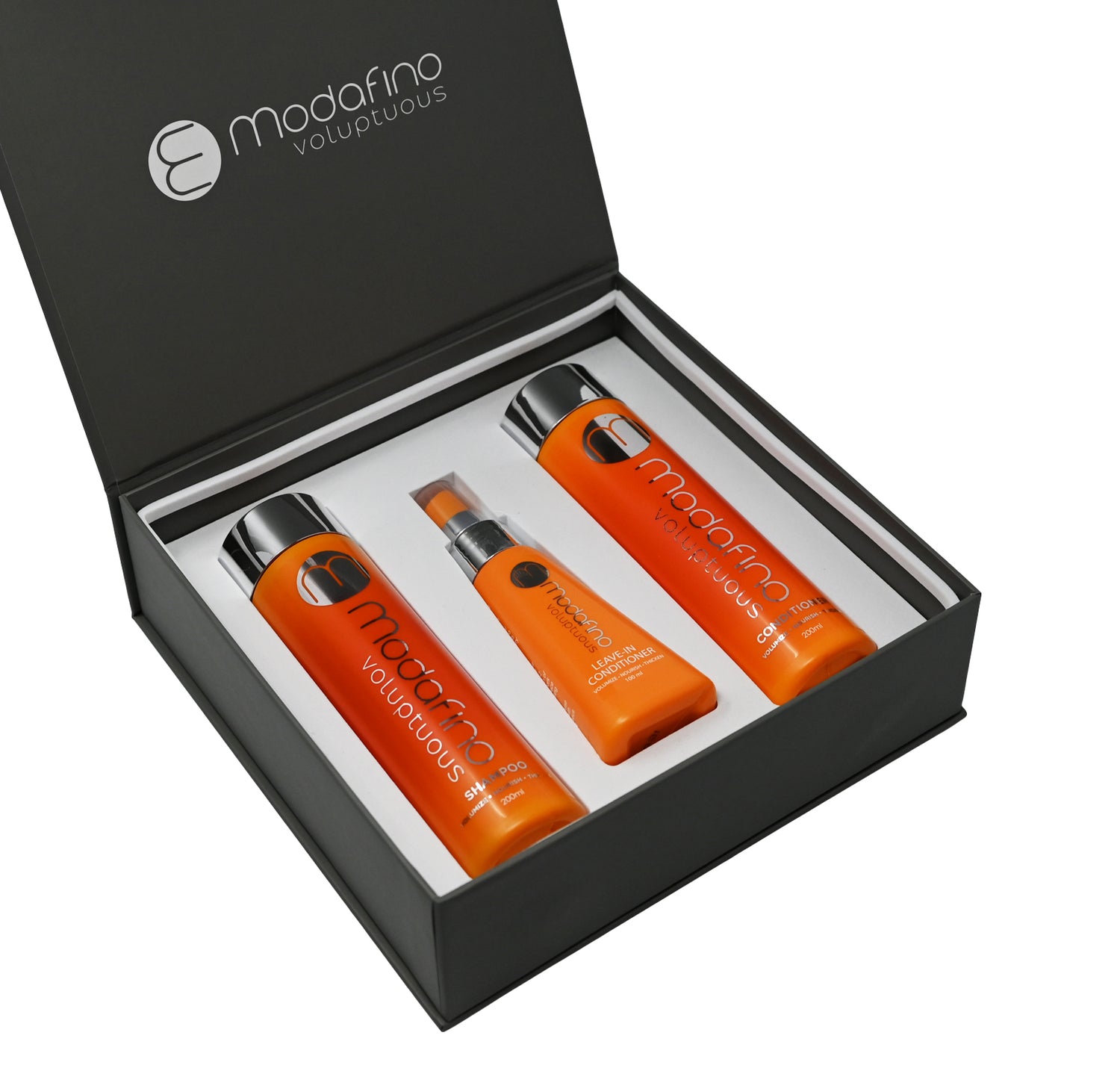 Quick view

Influencer Hair Repair Kit

Regular price

Sale price

$124.99
GET ACCESS TO EXCLUSIVE PRODUCTS
THE INFLUENCER KIT

Testimonials





I'm absolutely loving these products! I wasn't sure about using such a small amount of product, but my hair is so fresh and clean afterwards. My hair hasn't felt this lovely and healthy in a long time. I won't ever go back to using a store brand shampoo and conditioner again. I love that it's organic and in no waste containers. The cost is worth every penny.

Amazon Shopper
I absolutely love this for my hair. I have super fine hair that is down to my waist and this product makes my hair super soft and I can go days between washes without looking greasy at all! Totally worth the money.

Ashley
I don't have to use as much product to get the results that I want. My hair looks fuller and is softer.

Cindee
This product worked wonders on my damaged hair …. It has started getting healthy and actually growing again …. It's amazing !!!!

Amazon Customer
This is a great shampoo and conditioner worth the price! It helped cleanse out my hair from residue I got from using a very strong gel that I no longer use. It gives your hair a nice natural shine that you will notice after using it for several weeks. Also, as a guy I felt the scent was very good and seemed to be more of a gender-neutral scent. The last thing any guy wants is to walk out the door smelling like he borrowed his girlfriend's shampoo - no issue with that here.

Amazon Customer