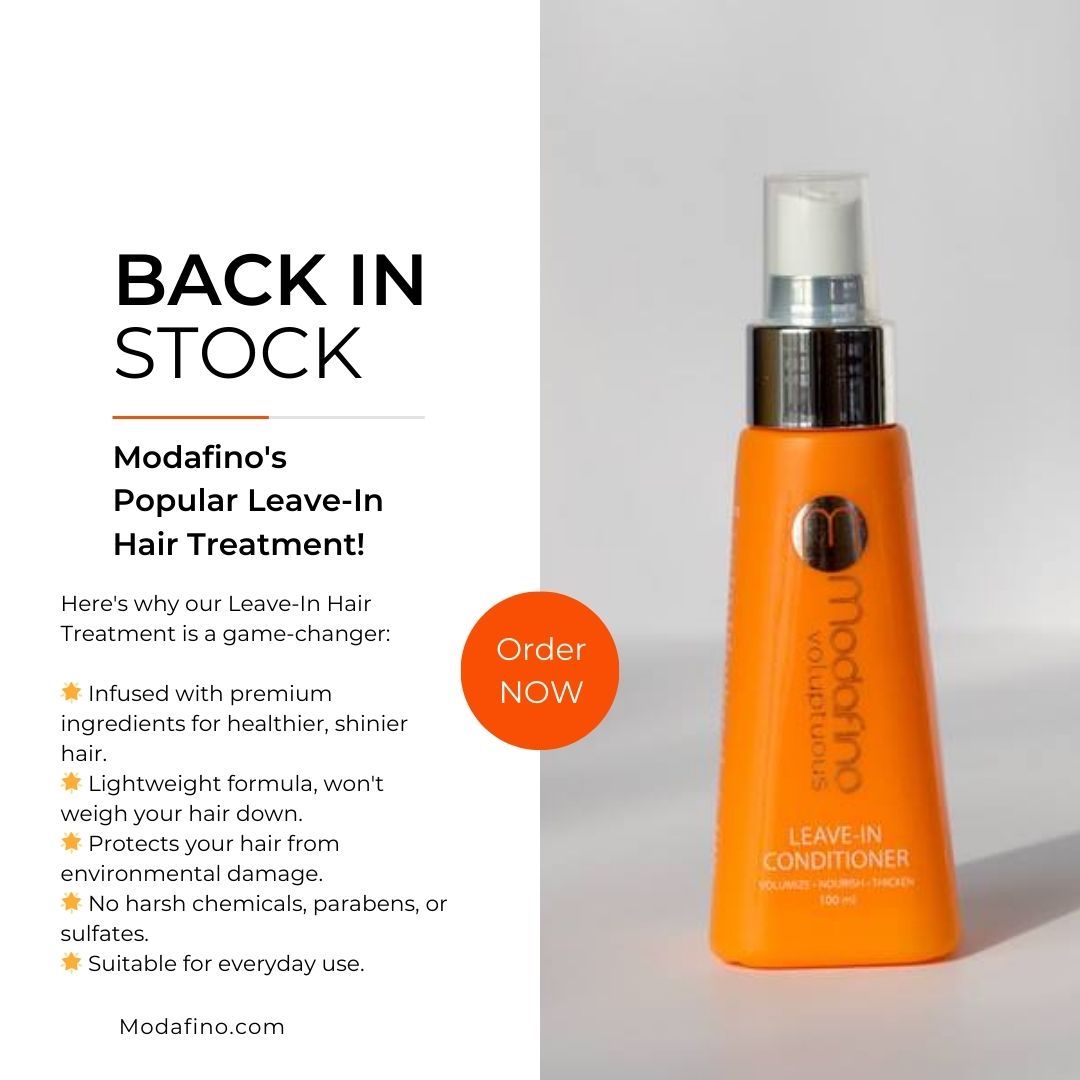 Our Loved Leave-in Hair Treatment is BACK!
You asked, we restocked AND for a limited time are offering a restock sale!
Modafino's revolutionary Leave-in Conditioner, a game-changer in hair care. Formulated with a blend of nourishing ingredients, our Leave-in Conditioner is designed to deeply hydrate and protect your hair, leaving it silky, smooth, and more manageable. Say goodbye to frizz and hello to luscious locks with our lightweight formula, which effortlessly detangles and adds a natural shine to your hair. Perfect for all hair types, our Leave-in Conditioner is the ultimate solution for restoring vitality and promoting long-lasting hair health. Treat your hair to the luxurious care it deserves with Modafino's Leave-in Conditioner and experience the transformation of your hair care routine.
ORDER NOW
NEW MODAFINO HAIR BRUSHES
Experience salon-worthy styling at home with Modafino's set of professional-grade hair brushes
Button label